Help the Cause- Do it for Dani ALS Charity Event

This charity special event will take place at KBR Fitness Zone
Please come to this event.  The Backstory follows the invitation.
Do it for Dani – Do it for Yourself!
Monday, December 1st at 7:00pm
for a special event.Fun, Wine, Music, Raffles, Amazing Gym Packages, & GiveawaysPlease join us for the
Grand Opening
of KBR Fitness Zone
in conjunction withThe Dragonfly Shops & Gardens
to raise money for Dani Mendenhall
& family in her battle with ALS.
50% of all proceeds will be donated.
Thank you KBR (Keith & Blake Robbins) for giving us this opportunity to help our friend.
​
KBR is located at 3174 E. La Palma Ave, Anaheim, CA 92806
Cross Street is Kraemer
The packages are available NOW through December 8th.
(on homepage of this site)
All memberships & donations will be honored until then.  If you can't be with us on December 1st, you can still join KBR Fitness anytime between now and December 8th, and Dani's family will benefit. You may also buy raffle tickets early as well.  We have incredible items included in the raffle.
Simply call Blake directly  at
714-315-3975
and mention The Dragonfly.If you're waiting until January to cross it off your New Year's Resolution list – no worries.  You can purchase now, and start coming whenever the urge strikes. These packages also make GREAT holiday gifts for family and friends.
Do it for Dani – Do it for Yourself
Here at KBR Lifestyles, we have had the privilege and pleasure to have many wonderful clients with unique stories come through our doors. One that stands out that is especially important to KBR is our current client Beth Davidson and her best friend Dani Mendenhall. This next section is a direct letter from Beth to all of her friends that I'm compelled to share with everybody I know. It is a little long, but please read and understand what we are doing here.
The Backstory:
(Warning: it's a bit lengthy)Those of you who have been following "The Adventures of Dani & Beth at The Dragonfly" over the past few years, already know what a different year this has been. Many of you also know what the ending will be. Right now, we're still somewhere in the middle.Dani & I are not only friends, we're fellow foodies. We're travellers, road trip adventurers, trade show junkies, businesswomen, moms, & bargain hunters as well, but foodies first and foremost. We're the girls who will go to a great restaurant (especially when travelling) and order different items to taste and share. Along with some great wine, we've had many amazing meals together.It became apparant to us, and no doubt those around us, that all those years of lovely meals were beginning to show in a not so lovely way. So, last November, we decided to travel another path – feeling better, moving better, eating better. Dani & I, along with her husband Troy, signed up for personal training sessions at KBR Lifestyles – a gym and training facility in Anaheim.
Talk about a wake up call. I remember the first week looking at each other and saying – how did this happen? and in the same breath saying how grateful we were to have each other to commiserate and encourage. We laughed (sometimes), we came close to crying (occasionally), we threw things (often) and said some ungracious things directed at our trainers (full disclosure – this happened almost on a daily basis). But, we stuck with it. We were sore, we were tired, we complained (sorry Anne). And… we started getting stronger, we started eating differently, we started feeling better.And then, our paths split. This time, we weren't travelling in the same direction. While I embraced the physical training and looked forward to incorporating it into my daily routine, it seemed as though it took Dani longer to recover after each workout. I was getting less winded when running around, while she was having trouble swallowing and started to loose certain letters in her speech. I was adding more "training" days to my schedule, while Dani was starting to get too tired to come as often. It started to become a challenge to communicate with customers at the shop. Many of you recall a sign she sometimes had that said "no talking" for her that day.
In May, we found out why.
That's when she was diagnosed with ALS.
Next to my mom, Dani has been my biggest cheerleader in my quest to get fit. She has witnessed the sweat, the effort, the occasional crankiness, the food choices & the changes in my physical appearance. She is so proud of me. I miss my sidekick in the gym. Likewise, I have witnessed the sweat, the effort, the occasional crankiness, the food choices & the changes in her physical appearance. I am so proud of her. I will cheer her on. I miss my sidekick at the shop.Please help me support my friend by coming toThe Grand Opening
of the expansion of
KBR Lifestyles.I am grateful to Keith & Blake for giving us this opportunity to raise much needed money for Dani & her family during their Grand Opening. They have supported us from the beginning and will continue to do so in the coming year. Troy will be having a hip replacement in January and the boys will be assisiting him in getting in shape for his surgery.
KBR has designed some amazing packages specifically for this event, such as $99 for unlimited Fitness Zone classes per month, $299 personal training per month (that's only $25 an hour) and special prices on their Fit & Healthy Meals.
Take a look at the details on their website here:http://kbrlifestyles.com/
At the risk of sounding like a commercial – I really believe in what KBR is doing. Blake has helped me get in the best shape I've been in in a looooong time. I sort of forgot what healthy felt like. This event is a win/win. You have a chance to do something for yourself, your loved ones and Dani too. The timing is perfect. Blake has made the packages affordable and they make a great holiday gift for your spouse, kids and friends. It's fun to workout together. If you don't want to start anything new in December, buy a membership now, while Dani will benefit, and start coming whenever you can.
Great giveaways and raffle prizes
will be awarded througout the evening.
Please share this event with others, post it on your social media and bring a group of friends….
Monday, December 1st, 7:00pm
THANK YOU
I do not enjoy before and after pictures. However, I have been encouraged to and have had several requests to show you my results afer a year at KBR. At the risk of seeming self-promoting, here they are. Come and play with me.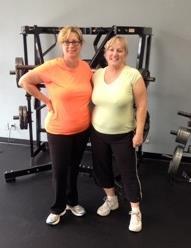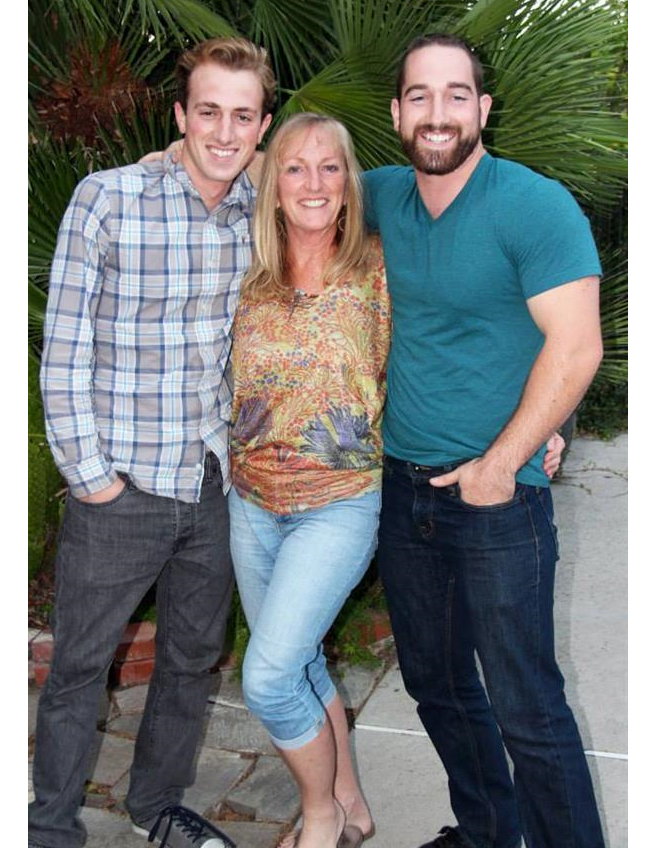 to raise money for Dani Mendenhall
& family in her battle with ALS.50% of all gym packages and 100%
of all raffles will be donated.Thank you KBR (Keith & Blake Robbins) for giving us this opportunity to help our friend.